Today I'm excited to interview the husband and wife team behind Premium Preps, a healthy meal service that delivers fresh, pre-packaged, fully cooked and portioned meals to your home or business each week. Nicole and Julio Tavarez founded their Woburn-based business to help the everyday person save time and money when it comes to eating better. If you resolved to eat healthier this year or are just sick of cooking every day, keep reading to learn more about this wonderful service and the family that created it!
Where are you both from originally and what town do you live in now?
Nicole: I am from Revere, Julio is from Salem, and we currently live together in Revere.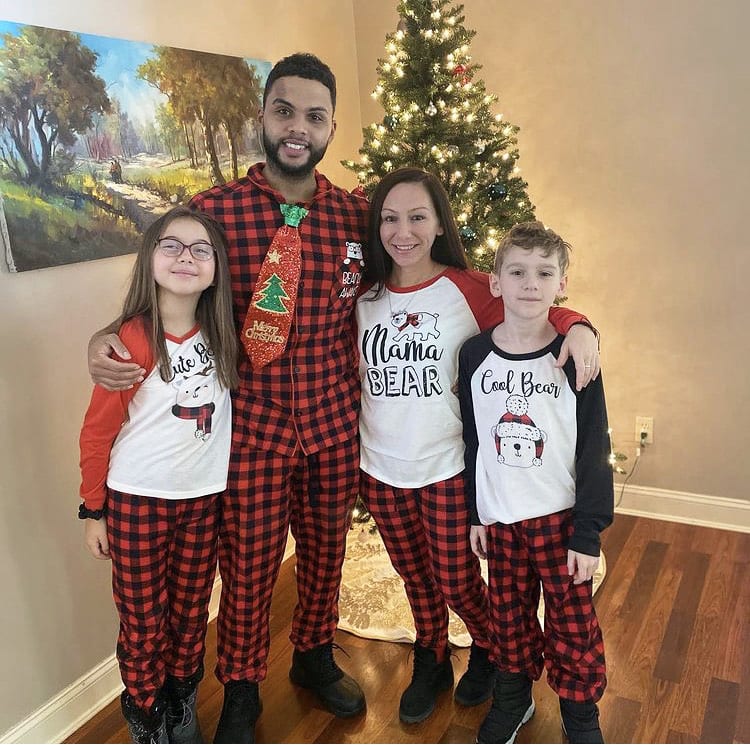 How many children do you have and what are their age(s)?
We have 2 children. Jordan is 11 and Mya is 10.
What's your favorite family activity on the North Shore?
Richardson's is always fun. Mini golf, batting cages & ice cream! They also have their own dairy cows in the back that they let you visit.
Where's your favorite place to eat and/or shop on the North Shore?
Favorite place to eat by far is Pellana Prime Steakhouse in Peabody! We always get the tomahawk steak and ask for Jason to be our server. He's the best!
Tell us a little bit about your background and how you started Premium Preps?
Julio: My interest in cooking started very young, maybe 9 or 10 years old, watching my mother prepare those traditional latin dishes. I would always stand by as her prep cook, ready to do anything she may ask of me. I did end up using food as a crutch for many years to deal with stress and before I knew it I was well over 300 lbs and extremely over weight. But a few years into fatherhood, and with a little one now depending on me, I knew I had to make some changes. So I started investing time at the gym and being more mindful of the foods I was putting in my body. This shift in mindset helped me lose over 140 lbs and completely changed my outlook on life.
It wasn't until my mid 20's I realized just how much I enjoyed cooking and LOVED eating, so I decided to attend Culinary school at Le Cordon Bleu. While attending night classes, I landed my first job as a prep cook in Peabody and spent the next 3 years at that kitchen working my way up to Executive Sous Chef. I learned a ton in my time there, but knew that ultimately health and wellness were my calling, which led me to combine my skills as a cook and love for a healthy lifestyle into Premium Preps – a healthy meal delivery service.
As a couple have you always cooked together?
Not as often as we do now, lol. But yes, we definitely have.
What are some of your favorite meals that you offer?
Nicole: My current favorite is the Lemon Feta Linguine with Garlic Asparagus. You can add protein if you'd like, which is fun. But my ALL TIME FAVORITE is the Sweet Chili Chicken! That comes with jasmine rice and a mix of broccoli, carrots & bean sprouts topped with sesame seeds. I'm drooling just thinking about it!
Julio: I would definitely have to agree with Nicole on the Sweet Chili dish! But I really enjoy it with salmon. I think my Latin roots always give me a craving for our Chimichurri Chicken dish as well. Rice & beans with peppers and onion and your choice of protein topped with our amazing chimichurri sauce is amazing!
Which North Shore towns do you deliver to?
We deliver within a 40 mile radius from our kitchen location in Woburn.
What is the weekly cut-off for ordering?
Wednesday nights at 10pm.
Do your kids like your cooking?
We'd say they like baking more than anything! They're huge sweets fans.
How do you balance running a small business with family time?
It's definitely not easy,  but we try to make it a point to have a family day every couple of weeks. We also like to go on a family getaway as often as possible.
What's your favorite thing to do when you need some "me" time?
Nicole: Lately, I've really been into taking soothing baths with essential oils and some meditation music…just to kind of wind down a bit. AMAZING!
Julio: Honestly, I get up early everyday to make sure I get ME time. That consists of some meditation, reading or listening to an audiobook: usually on self development or health and nutrition.
Check out the full Premium Preps menu or place your order at mypremiumpreps.com. North Shore Moms can also receive a special discount of 25% off your first order with code NSMOMS. You can also follow along with the Tavarez family and see what Chef Julio is cooking on Instagram at @premiumpreps or on Facebook at @premiumpreps.