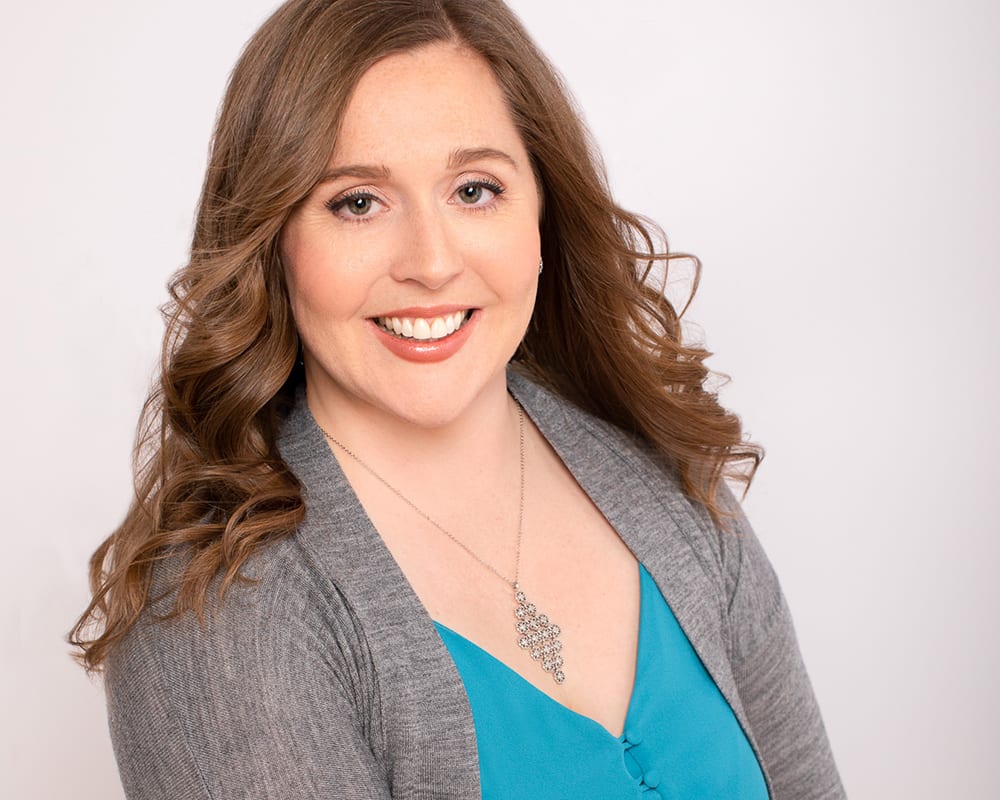 Excited to introduce Kristin Besse, the owner of Beverly's Room to Bloom! This indoor play space was formerly part of The Children's Piazza, and when my son was small, and we spent a good amount of time there. Since taking the space over and creating her own small business, Kristin has been able to support local moms and provide a safe, clean space for their kids to run around and explore, while moms enjoy a cup of coffee or a minute of peace. After COVID shut down Room to Bloom as Kristin knew it, she quickly pivoted and continues to evolve her business. Keep reading to learn about her background and how you can enjoy Room to Bloom right now!
Where are you from originally and what town do you live in now?
I always pause for a second when I answer this question because I'm from so many places! I grew up the daughter of an active duty Navy family physician so we moved all over growing up. I consider myself from Washington state but also lived in Charleston, Newport, and Guam and loved that my parents lived near the Outer Banks, in North Carolina, when I was in college because that was a great place to go home to in the summertime. I moved out to Massachusetts for college, met the father of my two children, and can't imagine living anywhere other than the North Shore. I have lived in Beverly the last 15 years and can't think of a better place to raise my children.
How many children do you have and what are their age(s)?
Lauren, age 9, is my budding entrepreneur that helps me pick out all the product for our new retail store ("I'm a kid so I know what kids like," is her favorite reminder to me) and Adam, age 6, is the perennial toy tester that likes to try to claim new toys as they arrive.
What's your favorite family activity on the North Shore?
Exploring all the amazing outside space we have on the North Shore. We love the playgrounds at Dane Street Beach, in Beverly, and Endicott Park in Danvers. My kids LOVE running around on all the giant rocks at Halibut Point State Park in Rockport. Apple picking in the fall is one of our favorite activities to bring my extended family to when they are in town. There are SO many great places to pick apples but Cider Hill Farm, in Amesbury, is our go-to because of the amazing hot apple cider doughnuts.
Where's your favorite place to eat and/or shop on the North Shore?
We live within walking distance of all the Cabot Street restaurants, in Beverly, so I have to stay hyperlocal and say I love Soma, A&B Burger, What's Brewin' and Tartine (my daughter loves their Mozzarella Tomato Basil Tartine Sandwich, it is SO good!). City Eats is delicious and fresh and last week I had the best yogurt, fruit & granola bowl, which I'd highly recommend.
Tell us a little bit about your background and how you came to start Room to Bloom.
I stumbled into the path of small business ownership after seeing a Facebook post. When I learned The Children's Piazza would be closing the Beverly location if they couldn't find a buyer, I knew that somehow it needed to stay open for the community. Even though my own children were outgrowing the space, I remember the feeling the space held for me. I had experienced firsthand the need of parents and caregivers to have a safe and nurturing outlet for their young children. I worked at Appleseed's (a woman's apparel clothing cataloger) for 15 years in inventory and marketing so I was confident I could bring my business background to add a different perspective to the business. I just never expected a global pandemic to hit 9 months into owning it!
Where is Room to Bloom located and what are your current hours of operation?
We are located at 81 Bridge Street Beverly and are currently open 6 days a week for drop in play from 8:30-11:30am, Monday through Saturday. We are going to add Sunday morning play and one afternoon a week soon!
What types of play options, classes, etc are available at Room to Bloom?
We have a 5 week toddler & parent yoga class that started on Monday, 10/26. We also offer private play in the afternoons for families concerned about interacting outside their immediate bubble and continue to offer private birthday parties, which have felt surprisingly normal and comfortable.
How have those offerings changed during the COVID-19 pandemic?
We pivoted during by delivering activity kits for 18 weeks and have now transformed our old art room into a retail store filled with educational toys, puzzles, STEAM activities, and books for the holiday season! And even some items snuck in that would be great for you to receive as a gift! We hope you'll check out our offering online or in store and shop local this holiday season! We've worked hard to curate amazing gifts that we know your child will love. My son's favorite items right now are a shark tank toy for the bath and a balance board.
Any tips for balancing work & motherhood?
My best advice is not to compare yourself to others. I've also learned that when I need help, I need to speak up and ask a friend for something specific. People want to be able to help you, but often don't know how. The worst that will happen is the person will say it's not a good time.
What is the best piece of mom advice you ever received?
Advice from my two sisters who are both aunties but not yet moms: "Taking care of yourself is not selfish." I always think of it like the airlines reminding you to put on your own mask first. If Mama is not in a good place, everything else downhill can spiral apart too. I'm not always good at doing it, but I have made it a mantra to think about that advice often and to remind myself that reading a book, taking a bath, or having a moment to take a deep breath alone can be the most productive thing I can do for myself and to be a better parent. .
What's your favorite thing to do when you need some "me" time?
My ideal "me" time is an iced coffee, a book, and a beach chair settled in for an afternoon at Independence Beach in Beverly. There's nothing better than looking out at the ocean.
Find more details on Room to Bloom as well as Kristin's online shop at roomtobloombeverly.com and follow them on Instagram @roomtobloombeverly and Facebook @RoomToBloomBeverly.