Beautycounter products and the rave reviews that accompany them are everywhere. But I was curious, do the products live up to all the hype? 
Earlier this year I went on vacation with some girlfriends and one of them had the Countersun Mineral Sunscreen Stick and after trying it, I had to learn more. With cancer recently hitting my family, I've been on a mission to streamline my beauty products to safer options with less chemicals. I asked my friend to connect me with her Beautycounter Rep and that's how I met Kate Reed. I ordered the sunscreen through her page beautycounter.com/katereed and have now also tried the Lip Gloss (in Azalea), the Lip Conditioner in Peppermint and the Countermatch Adaptive Body Moisturizer. I love them all! But since I've only tried these few products, I asked Kate, as an expert, to tell us a little more about the line. Here's what she had to say:
Hi, my name is Kate Reed, and I live in Manchester, MA with my husband, Chris, and two daughters, Amelia and Adeline. Everyday I feel so incredibly grateful to be able to raise our girls in such a magical place.
Please let me start off by letting you know how flattered and excited I am to get a chance to write a post for North Shore Moms about something I am also so passionate about and for which I am so grateful: Beautycounter.
My love affair with this company started a little over three years ago when my littlest little was diagnosed with all kinds of allergies presenting themselves as eczema. I began studying what was in all of our products to make sure all of the ingredients would be safe for her. Combine this with a long standing love for all things beauty products, and an invitation to a Beautycounter party, and the rest is history.
When The North Shore Moms asked me to do a write up of my five favorite Beautycounter products I was so excited, but also a little concerned–how would I pick just five??!! So, I may run a bit over, but I swear, I tried.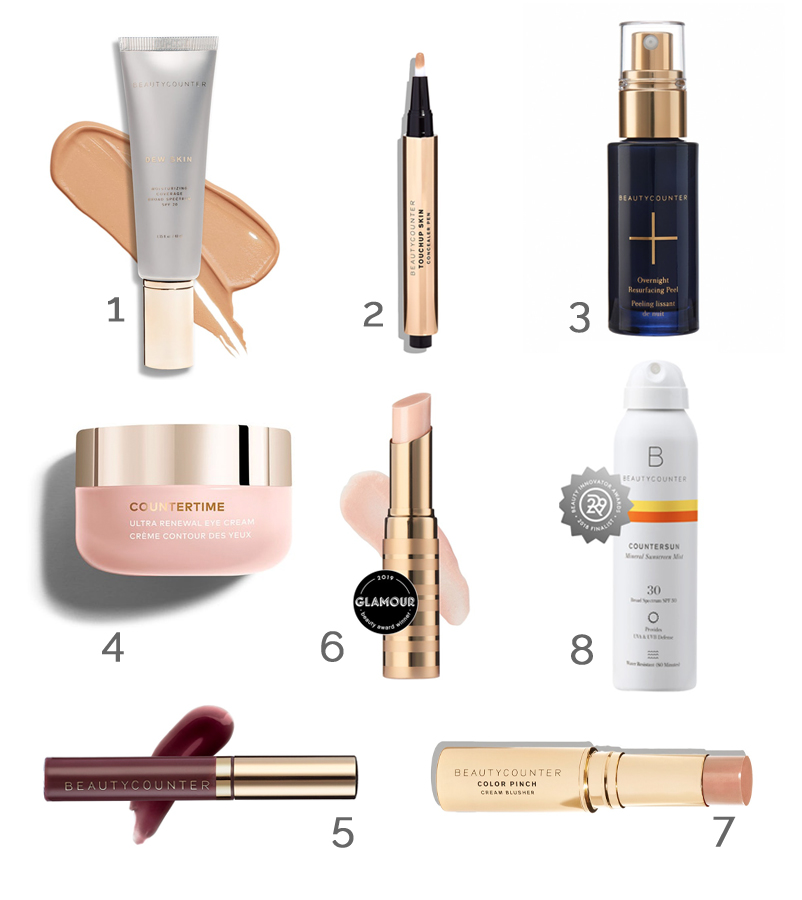 Top 5 (or so) Beautycounter Products
Countertime is a safer answer to all things aging, a safer alternative to using retinol, a safer option to other luxury anti aging products. I am loving the entire regimen, but if I had to pick out one part in particular it would be the eye cream I mentioned above, as well as the amazingly delicious night cream.
See I told you I couldn't pick just five! You can find all of these and more at www.beautycounter.com/katereed. You can also follow along with Kate on Instagram at @cleanerbeautyandmargs or join her private Facebook Group, Beautycounter with Kate for tips on why and how to use the different products.
Photo credits: Kate Reed & Beautycounter.